The low inventory of homes for sale in Ada County Idaho has driven home prices for months now.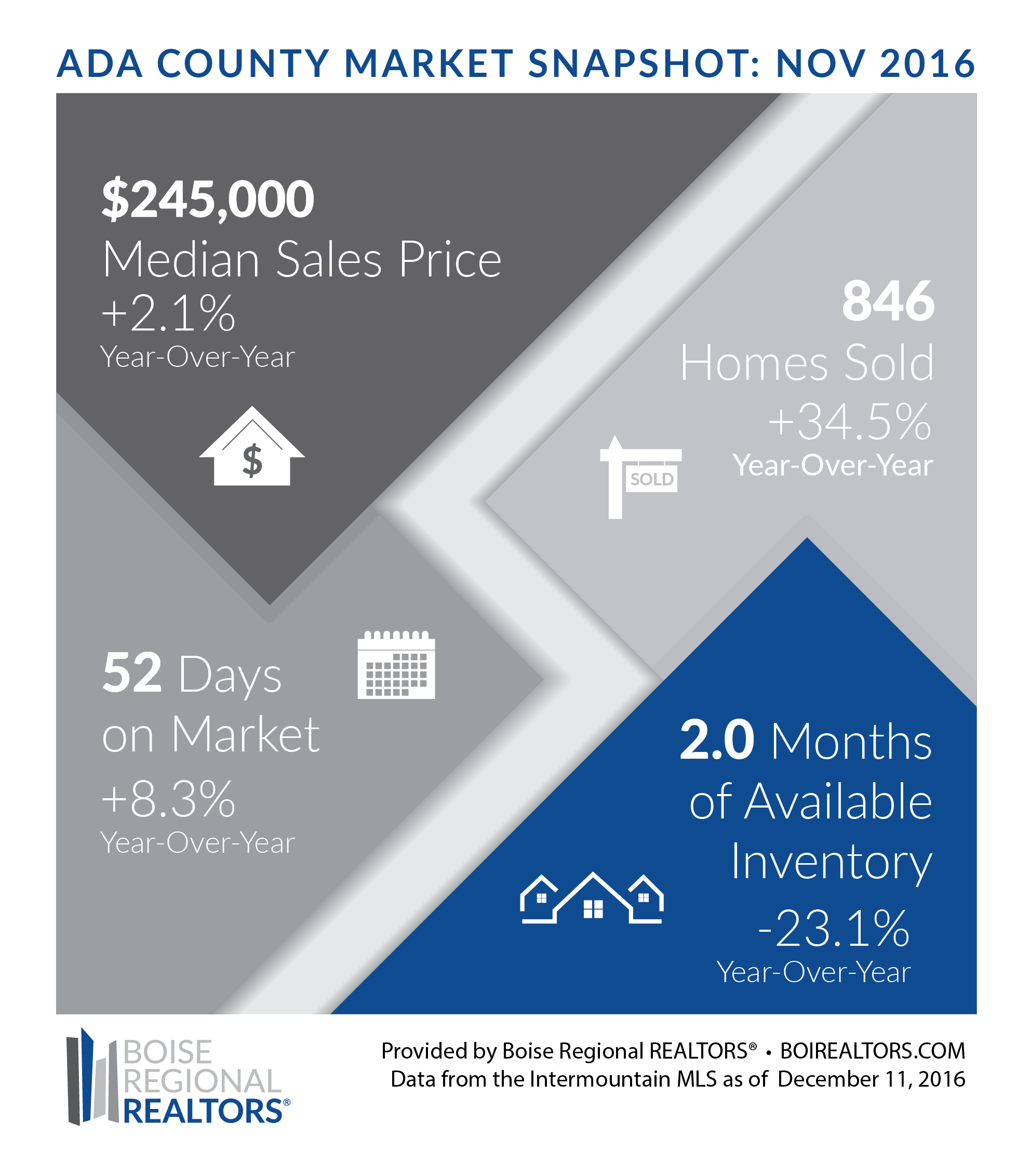 In November 2016, there were only 1,730 homes for sale in Ada County, just 66 more than the historic low point of 1,664 in January 2013. Compared to a year ago, inventory in November was down 9.8%, but between October 2016 and November 2016, it dropped 21.3%, with 220 fewer homes for sale.
The lack of existing home inventory pulled new construction inventory down 0.2% from last year. There were only 868 existing homes for sale in November 2016, a 17.7% drop from last year at this time, and 22.2% lower than in October 2016.
"This time of year, we hear from homeowners who want to sell but think they should wait until spring," said Carey Farmer, 2016 President of Boise Regional REALTORS® and Associate Broker with Group One Sotheby's International Realty. "With a market as active as ours has been year-round, there is no right or wrong time to sell your home."
One of the metrics used to determine demand vs. supply is Months Supply of Inventory. A balanced market—not favoring buyers or sellers—is typically between 4-6 months of supply. In November 2016, the Months Supply of Inventory for Ada County was only 2 months and less than 1 month for existing homes priced below $250,000. "We need existing inventory in all price points, but especially for homes below the $250,000-price point," said Farmer.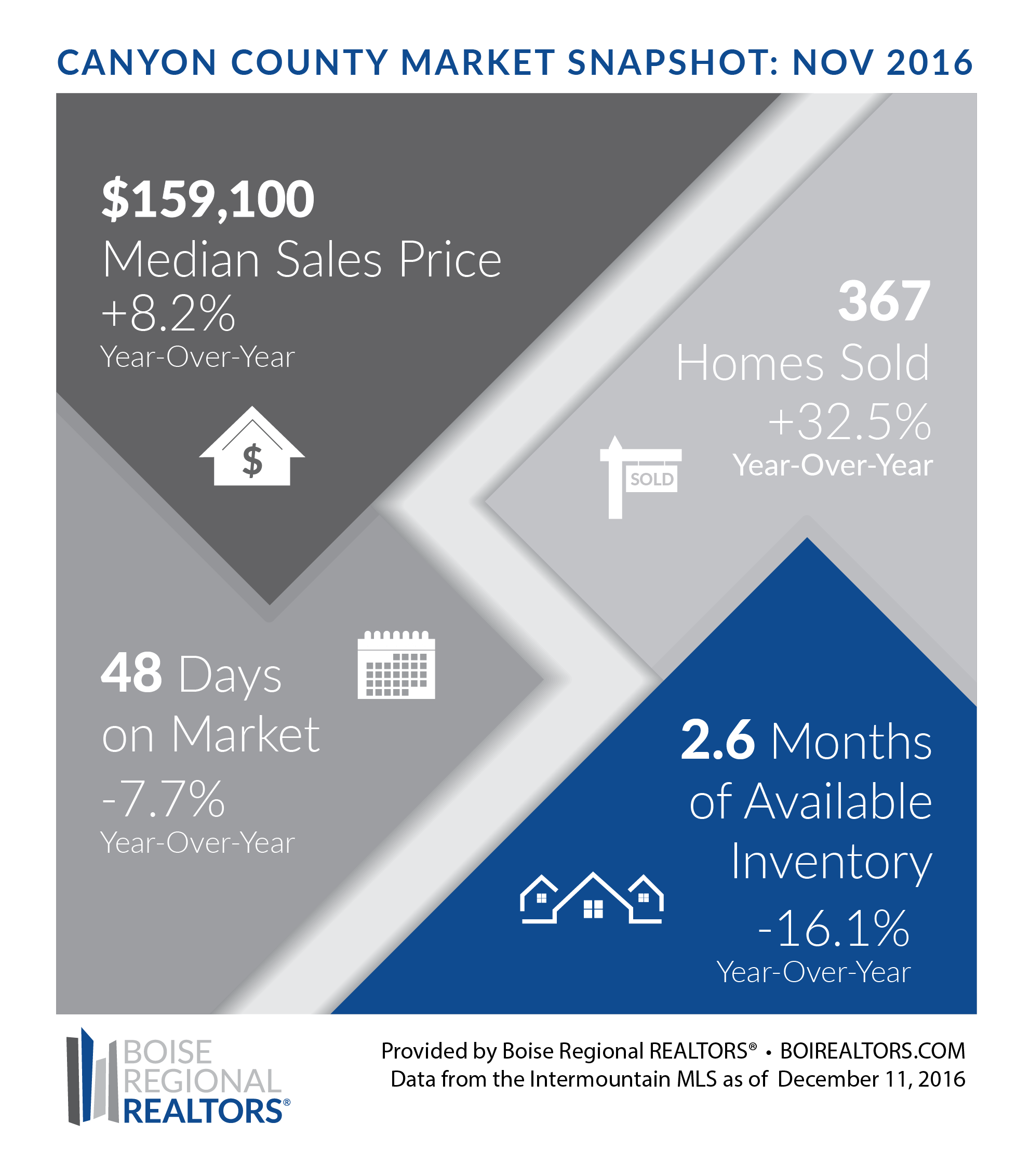 Canyon County's inventory was down compared to last year, as well, but not to historic levels. In November 2016, there were 903 homes for sale in Canyon County, down 5.3% from November 2015 and 8.0% less than October 2016. Existing home inventory was down 22.7% from last year, but new construction in Canyon County was actually up 23.9%. Months Supply of Inventory for Canyon County was at 2.6 months in November 2016, when looking at the market as a whole. It was at 1.6 months for existing homes and at 7.6 for new construction.
Additional information about trends within each county, by price point, by existing and new construction, and by neighborhood, are now available in the November 2016 Market Report. This includes an explanation of the metrics and notes on data sources and methodology.