Link to more examples of Allen & Kate Design and Décor

Trust is not given, it's earned. Let us earn your trust by our actions. Allen & Kate Pedersen Realtor
Why you should hire Allen & Kate Pedersen to be your Realtors in Idaho.
About Pedersen Real Estate Group LLC.
Thank you for visiting our page. We look forward to helping with all your real estate needs in Idaho.
Allen & Kate Pedersen, Realtor/Owner

Over 20 years of Experience in Marketing, Negotiating, Interior Redesign, and Customer Loyalty!
Bio:

Allen & Kate Pedersen are working side by side as a husband & wife team of Hughes Real Estate Group. They, with their children, have made Idaho their home for the last 23 years.
Allen transitioned to real estate after more than 30 years in sales and business entrepreneur. He has enviable experience when it comes to negotiations, educating homebuyers and sellers, and helping his clients in new construction as a certified Interior Redesigner. Allen earns the respect of his clients by working tirelessly on their behalf and by always offering them candid advice.
Kate has a master's degree in business management with a professional finance background for one of the 500 fortune companies. She is communicative, analytical, and detail-oriented. You can rely on her to attend to every degree of a project, whether it be searching for your first home, building the dream home, or market analysis and prepare your home for sale. Kate will be alongside you every step of the way.
The professional consistency and balance between Allen and Kate possess are evident, complementing one another to assist their real estate clients through the home buying and selling process. They understand that home is where the family is, which is why they treat your home sale or purchase as if it were their own.
Allen and Kate Pedersen Realtors Video Bio.
Professional Interior Redesigner: Certified
Experience in Idaho and Gov't Loan Options: Certified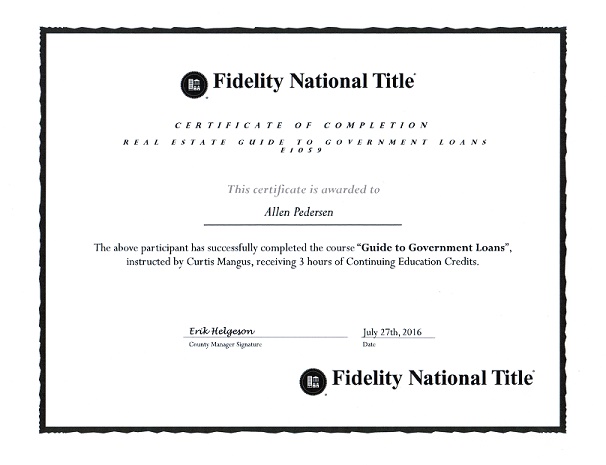 Allen Pedersen New-Home Construction and Buyer Representation: Certified

Helpful information from Allen & Kate Pedersen to their customers

Guide To Buying A Home from Allen& Kate Pedersen

Guide To Selling A Home from Allen & Kate Pedersen

Please remove some of the selected filters.