Short Sale-Contingent Short Sale-Pending – What does it all mean?
A real estate short sale is when the seller is in a position of having to sell their home for less money than they owe on their mortgage. That means, when the sale is complete, there is not sufficient funds to clear the loan balance, pay real estate commissions and closing costs. To be able to complete a short sale the seller must show the bank or lending institution that due to a financial hardship they are no longer able to make their payments. This could be due to various reasons: divorce, loss of employment, reduced income, illness, death in family, job transfer and a multitude of other issues.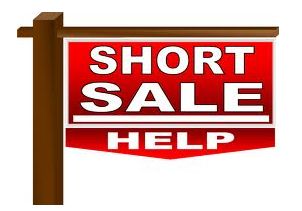 A contingent short sale is when the seller has received an offer and the seller and buyer have come to an agreement on the sales price and conditions, but the bank has not approved the short sale. Once the seller and buyer have come to an agreement, the offer must be submitted to the bank, lending institution or investors for their approval to discount or "write down" the loan balance. A listing is marked "Contingent Short Sale" instead of pending because the bank has not yet given approval for the discount. Typically one offer (highest and best terms) is submitted to the bank for approval. Anyone wishing to make an offer on listings marked "Contingent Short Sale" will be in a back-up position.
The listing is marked "Pending" when the Bank has approved the short payoff and terms. At this point the escrow will proceed as a normal escrow and all time frames of the contract begin.
It is important for a buyer to understand that in a short sale situation the seller will not pay for any reports, inspections or repairs. If they are unable to make their mortgage payments it is unlikely that they have any funds available to assist with these items or closing cost. Although a buyer can submit an offer asking the bank to credit the buyer a percentage of the selling price for closing cost.
How the short sale listings are packaged and presented to the lender plays a major role in how successful the short sale process is. If you are listing your home as a short sale, find an agent that has experience in this process. Your agent should have a record of getting their short sale packages accepted in a timely manner. Although not all banks process their short sales in the same manner and that can have an effect on the timeliness of the approval, there are some proven techniques that work better than others.