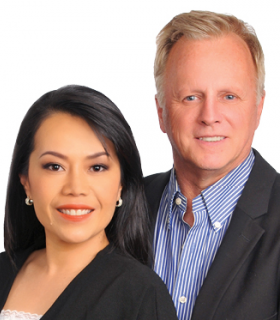 Allen transitioned to real estate after more than 30 years in sales and business entrepreneur. He has enviable experience when it comes to negotiations, educating homebuyers and sellers, and the ability to accurately price and market a home. He knows how to maximize profit to his clients' benefit. Allen earns the respect of his clients by working tirelessly on their behalf and by always offering them candid advice.
Kate has a master's degree in business management with a professional finance background for one of the 500 fortune companies. She is communicative, analytical, and detail-oriented. You can rely on her to attend to every degree of a project, whether it be searching for your first home, building the dream home, or market analysis and preparing your home for sale. Kate will be alongside you every step of the way.
The professional consistency and balance between Allen and Kate possess are evident, complementing one another to assist their real estate clients through the home buying and selling process. They understand that home is where family is, which is why they treat your home sale or purchase as if it were their own.
Learn more about Allen & Kate.