Kitchen Makeover Ideas for Under $1,000
Kitchen remodels can cost your clients upwards to $20,000 or more. But there are a few simple and inexpensive tweaks that can give a dated kitchen a more modern edge.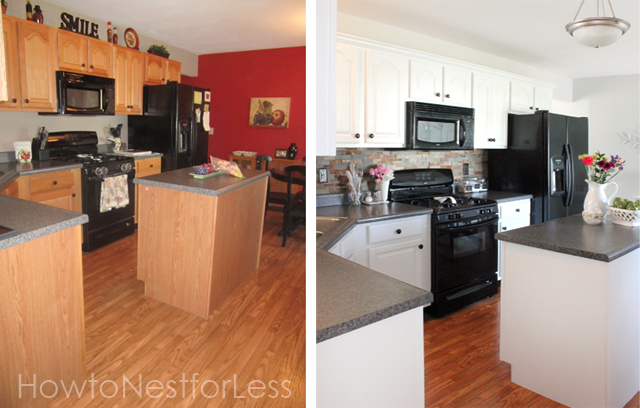 Read more: 10 Ways to Boost Your Home's Value on a $200 to $2K Budget
Hardware: Replacing current hardware can really modernize the kitchen, but make sure it compliments the kitchen's existing décor. Hardware can make a big difference in the look of a kitchen but is inexpensive to swap out.
Faucet: Make a new faucet the focal point in the kitchen. For example, a trendy farmhouse sink can offer an eye-catching makeover.
Backsplash: A backsplash can be an instant way to dress up a kitchen. A stainless steel laminate backsplash can work with most kitchen styles and is known as being a more affordable option.
Paint: Repaint or refinish old cabinets for a dramatic update. White kitchen cabinets are among the most popular trends right now, according to the National Kitchen & Bath Association's trend reports.
Lighting: Swap out the lighting for more updated models, such as pendant lights over a kitchen island or add under-cabinet lighting to highlight the countertops.