Should You Buy Before You Sell in Idaho.
Should you buy your new home before selling your home? Discover the pros and cons of both situations to determine what is best for you and your family.
If you're a homeowner looking to move, you're facing a common and vexing dilemma: should you buy another home before you sell your current one? Or should you sell your current home first?
Both options hold distinct advantages and disadvantages. There's no "best" answer; each option contains trade-offs. Your personal circumstances and preference might be the deciding factor.
Some homeowners enjoy holding onto their ability to live in their current home until they find a better alternative. Others don't want to make a financial commitment to a new home until their current home is sold, or – at the very least – under contract.
Factors like whether a homeowner is moving locally vs. out-of-state, whether or not the homeowner has children in a particular school district, and the homeowner's down payment funding also play a crucial role in the decision.
Let's take a more in-depth look at the advantages to both options, so you can make the choice that's right for you.
Advantages to Selling Your Home First
Down Payment – The most obvious advantage to selling your current home first is that you'll cash out the equity in your current house. You can use this money as the down payment on your next home. This is one of the most common reasons for selling first.
No Contingency – Many buyer's agents will write offers with a "home sale contingency" – meaning the offer is contingent on the buyer selling their current home within an allotted timeframe (in order to free up the down payment funds).
If you can avoid writing this contingency by selling first, you'll make a stronger offer — which could be a trump card in a competitive market. In other words, selling first might help you land your dream home.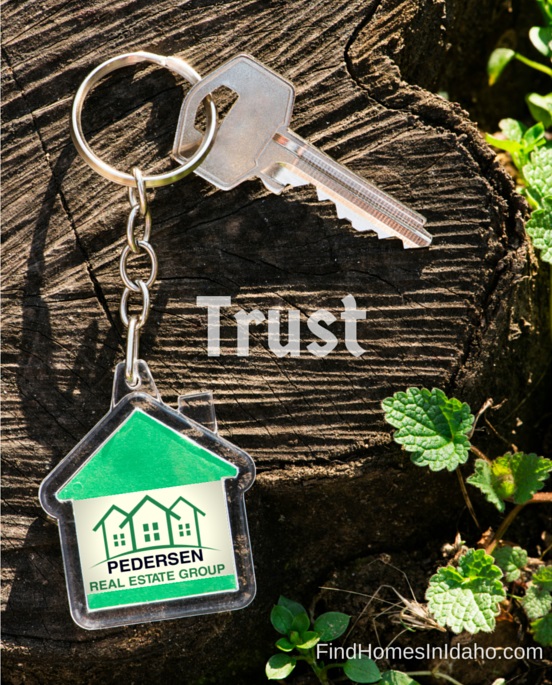 Predictable Mortgage Payments – By selling first, you remove the possibility of needing to make two mortgage payments simultaneously. In fact, if you're able to live with friends or family during the short-term gap between selling and buying, you may be able to pocket a few months' worth of housing payments. This can help you build cash reserves to cover moving expenses, closing costs, utility deposits and other expenses.
Note: If you need to rent during this gap, you may still need to make rent and mortgage payments simultaneously (depending on your lease terms).
Greater Focus
If the idea of selling and buying simultaneously overwhelms you, you may find peace-of-mind in focusing on one step at a time.
By selling first, you can concentrate on improving and staging your property to make it show-ready, and stay in your home while you patiently wait for the best offer.
Advantages to Buying a New Home before Selling Your Old Home
YOMO – You Only Move Once. If you sell your home first, you'll need to move twice – first to temporary accommodations and later to your new home. This doubles the hassle, and results in the process (from start to finish) dragging out longer.
By contrast, buying first ensures that you'll only need to move your belongings once, and you won't need to bother finding a storage unit or finding a month-to-month rental.
Shopping Time. If you buy first, you give yourself ample time to shop around for a home you truly love. You won't feel pressured to close on another home quickly just because your short-term lease is about to expire, you're tired of staying on your sister's couch, or the school year is about to start.
If you're in a competitive housing market in which you might need to make offers on multiple properties, enjoying the luxury of time can be particularly valuable.
How to Cover the Down Payment if You Buy First
If you'd like to buy first (before selling your current home), but you're worried about the down payment, you have a few options:
You may be eligible for a 'bridge loan' to cover the down payment. Short-term bridge loans, offered by financial institutions, are designed to cover the gap between when you buy your next home and sell your current one, and available to people with significant equity and great credit.
Alternately, you might also be able to borrow a home equity line of credit on your current home, which you can use for the down payment. One caveat: you'd need enough income to cover three mortgages – your current one, your next one, plus the home equity line of credit. You're more likely to be able to exercise this option if you own your home free-and-clear or if your mortgage payments and other debts are far lower than your income.
Finally, you can tap family and friends as a resource, asking for a short-term loan that you'll guarantee with a promissory note. However, note that some institutional lenders won't issue mortgages to people who procured a down payment through outside means, so check with your lender to see if this is allowed.