Are You Financially Perpared to Purchase A Home


Six tips to get financially prepared to purchase a home:
1. ASSESS YOUR FINANCIAL PICTURE AND HOW MUCH HOUSE YOU CAN AFFORD
Before you get too involved in looking at listings, take some time to evaluate your finances thoroughly. If you're a first-time buyer and haven't been saving money or have been living paycheck-to-paycheck while dealing with college loans and other debt, you'll likely have to make major lifestyle changes to get in the best position to buy a home.
Ultimately, you want to get an idea of how much of your monthly income you can reasonably afford to spend on a home.
Stew Larsen, head of Bank of the West's mortgage banking division, suggests using a rough formula that lenders use: Add up the monthly house payment — principal, interest, taxes and insurance — and subtract it from your gross monthly income. The house payment shouldn't be more than 28 percent to 30 percent of the monthly income.
2. BUDGET LIKE YOU'RE ALREADY A HOMEOWNER
You've figured out roughly how much money you should devote to housing. But can you actually live on that amount, especially when you consider other costs, such as repairs, utilities, which often run higher than in apartments, and if you live in a condominium, homeowner association fees?
Baehr recommends renters calculate the extra monthly costs that come with homeownership and start setting aside that amount. This accomplishes two goals: Saving money for a down payment and getting them accustomed to the financial constraints of homeownership.
"Start to put that money away and see if you can live without it," Baehr says. "If you can't do it now, you're not going to be able to do it later."
3. SHOOT FOR 20 PERCENT DOWN
While some loan programs allow homebuyers to make a down payment of as little as 3.5 percent of the purchase price, experts say you'll need to save enough for at least a 20 percent down payment in order to get the lowest interest rate and avoid having to pay private mortgage insurance, or PMI.
If you're a military veteran, you can qualify for a loan program that enables veterans to obtain a mortgage without a down payment.
Even if you end up getting a loan that requires private mortgage insurance, once you've made enough payments to build your stake in the home to 20 percent, you can apply to have PMI waived. And until then, PMI is tax-deductible.
In addition to a down payment, you'll also have to set money aside for closing costs, which can run into the hundreds or sometimes thousands of dollars.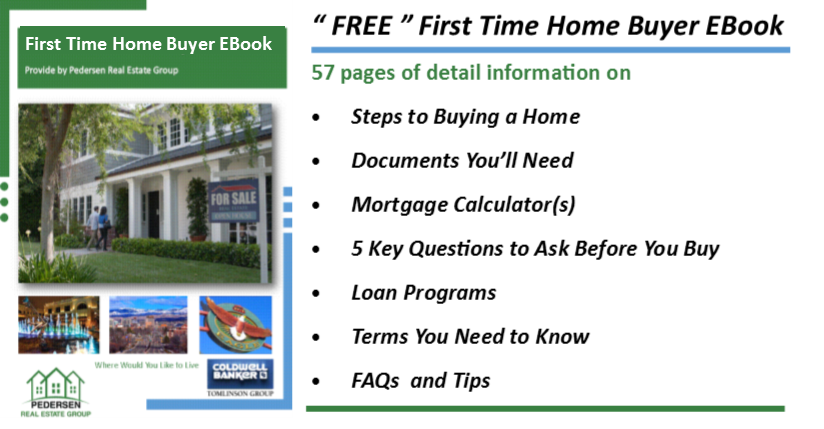 4. TACKLE ANY CREDIT SCORE PROBLEMS EARLY
A person's credit score is a critical element of how lenders determine how much money homebuyers can borrow and at what interest rate.
Baehr says buyers seeking a shot at the most favorable interest rate on a home loan must generally have a FICO score of at least 720 out of 850. Loans backed by the Federal Housing Administration require a FICO score of at least 580, but you'll pay a higher interest rate.
Prospective homebuyers should check their credit report for any errors that may be weighing down their credit score. Disputing errors can take months, so it's best to get this process going well before you'd like to buy a home. Baehr recommends getting started six months in advance.
A major component of one's credit score is the ratio between how much credit you have available versus how much debt you're carrying. You can improve your credit score by paying down debt over time, another reason to get started well before you apply for a mortgage.
Consumers are entitled to a free credit report every 12 months from each of the credit bureaus: Experian, TransUnion and Equifax. You can get copies at www.annualcreditreport.com .
In addition, avoid taking on new debt in the months before you set out to buy a home, as new loans or credit cards can ding your credit score temporarily.
Even borrowers who like to use their credit cards often and pay down the balance every month should refrain or ease back on using credit cards for a couple of months before applying for a home loan, Baehr says.
5. GET FINANCIAL DOCUMENTS IN ORDER
When it comes time to formally apply for the loan, lenders will probe deep into your financial records.
Get ahead of the requests by pulling together at least three months of bank statements, pay stubs, and at least two years of income tax filings.
If you're going to be receiving financial help from family on the down payment, the bank will want to know the source. That might mean that your benefactor may also need to show bank statements related to their financial gift to you as well, Baehr said.
6. GET PRE-APPROVED FOR A LOAN
Before you begin your home search, ask a lender to assess how much you can borrow. Once the lender issues you a pre-approval letter, it's a solid indication of what you can spend.
"It's not like having cash in hand, but it's almost as close," Larsen says.
One caveat: Understand the difference between a preapproval letter and being prequalified for a loan.
Being prequalified for a loan doesn't commit the lender. It's basically an opinion drawn from a cursory assessment of your financial profile. A preapproval letter is preceded by a thorough credit and income review, though the loan won't go through until all of the borrower's financial information is verified.
There are several federal government programs designed to help Americans purchase a home. Each of these programs has unique benefits and requirements.
General requirements:
1. Minimum credit requirements: While low credit scores are often acceptable for government refinance programs, for government home purchase programs you normally need a middle credit score of 600 or higher to qualify. Also, you normally need to be 2-3 years out of any home foreclosures or chapter 7 bankruptcies.
2. Income requirements: To qualify for a home purchase loan, you will need to show the ability to comfortably make your new payments. You normally need to show that your gross monthly income (meaning income before taxes and other deductions are taken out) is more than twice the combined minimum monthly payments on all of the debts you are paying off.
As an example, if a family's before-taxes income is $5000 per month, they would want the total payments on their debts (including the new mortgage, car payments, student loans, credit cards, and so on) to be no more than 50% of $5000, or $2500 per month. Contact us to speak with someone who can run calculations on your debt to income ratios.
Available Programs
Here are some basics on the most prominent government-backed home purchase programs:
FHA program
– Requires just 3.5% of the loan amount as a down payment. (With FHA purchases, it is wise to have at least 4% of the purchase price available to help cover the appraisal fee and other costs at closing)
– Available everywhere in the U.S.
– The FHA has an up front mortgage insurance fee of 1.75% of the loan amount rolled into the loan and then has a monthly mortgage insurance fee for the life of the loan
– There are limits to the maximum loan size depending on to state/county the home is in
– The FHA program has the most lenient underwriting standards with regard to past credit problems and medical collections of any of the major home loan programs
VA program
– Only available to military veterans with VA eligibility
– No down payment required
– No ongoing mortgage insurance
– Lenient credit score requirements
– The VA has an up front funding fee that rolls into the loan
USDA rural housing program
– This purchase program only applies to homes designated as being in rural areas by the USDA (contact us to check on eligible properties)
– No down payment required
– Requires a 2% guarantee fee rolled into the loan and minimal monthly mortgage insurance fee
– There are limits to the amount of income a family can earn to be eligible for this program. Families that make too much money will not qualify.
– Underwriting and credit score requirements on USDA rural housing loans are generally more stringent than FHA loans
Fannie Mae or Freddie Mac conventional mortgages
– Normally requires at least 3% down
– Has somewhat stricter income and credit requirements than FHA or VA loans
– No mortgage insurance with a down payment of 20% or more. Down payments of less than 20% require mortgage insurance.
– Loan size up to $417,000 everywhere, even higher loan limits in some high cost areas
FHA reverse purchase program
– Normally requires at least 40-50% down
– Borrower must but at least 62 year old
– The appeal of a reverse purchase is no mortgage payments for the rest of the borrower's life. (Let us know if the notes of the contact form if you are interested in learning more about this program)
Want to learn more. Fill out the information below, put " Type Of Loan " in the comment section. We will email you the pertaining information.