TIRED OF RENTING? IT'S TIME TO BUY A HOME!
Your landlord is raising the rent. The neighbors are yelling at each other through paper-thin walls. You're a trembling jealous wreck because your best friends just bought a new home and it's awesome. Renting just isn't doing it for you anymore. Is it time to buy your next home?
The primary reason to buy a home is simply because you're ready. Homes are more affordable than they were 10 years ago, and you may be financially able as well as psychologically ready.
Perhaps you've taken a new job, married, or have a child on the way. You want more room for your family, or to live in a certain neighborhood close to work and other activities. To make your decision, you must weigh the pros and cons of renting VS owning so that you can achieve the lifestyle you want.
You know the typical arguments -- you have more freedom of movement as a renter but you build more personal wealth as a homeowner.
You can pick up and move when your lease is up, but the landlord won't let you have a pet and you can't choose the paint and carpet you prefer. As a property owner, your down payment and closing costs are significant, but it's yours to remodel or live in as you see fit.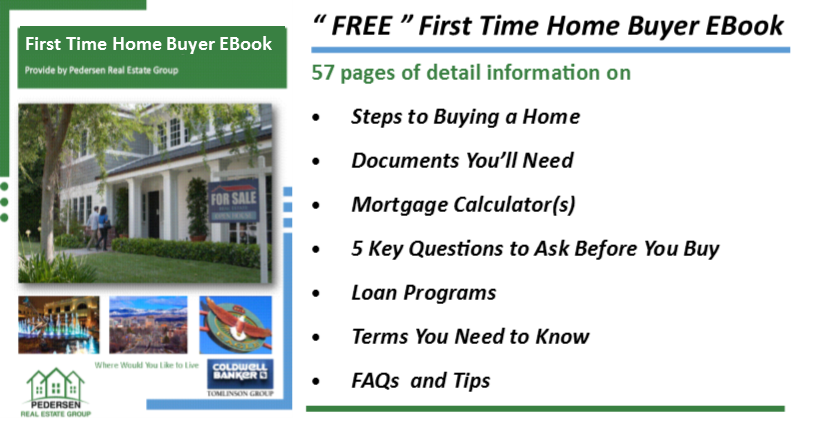 When something breaks down, like the dishwasher, the landlord bears the repair or replacement costs. If you were in your own place, you'd choose whether to buy all new appliances so breakdowns won't be an issue for a few years.
As a renter, you just need to leave the place in the same condition as when you rented. As a homeowner, you're responsible for fixing, even if you've never picked up a wrench in your life. Or you'll have to hire a professional.
When you rent, you build equity for the landlord, not for yourself. When you own, your monthly mortgage payments go to reduce interest, which is income tax deductible. A portion of the payment goes to reduce the principal of your loan, allowing you to build equity ownership.
You may have to stay put for a while before you can sell your home at break-even or a profit, but you could also make enough to have a lot to put down on a bigger, better home down the road.
Renting was probably a good option while home prices were eroding during the recession, but affordability conditions favor buying now. In January 2015, rents rose 6.5 percent year-over-year, as much as home values increased for all of 2014.
While the population has continued to grow, housing units have not. New home building is two-thirds where it should be. With more new jobs added in April, competition for homes is heating up as renters are more able to afford to buy. Affordability has also been improved by near record-low mortgage interest rates for the last five years, and prime borrowing rates are still under four percent.
Yet many people are still afraid to buy, preferring the "security" of renting over the volatility of the housing market. If you're one of those, don't worry about short-term fluctuations and so-called corrections. Look at long-term trends -- that housing prices typically beat inflation, and that the tax advantages will more than allow you to profit from owning a home. And most important, that the home you buy will help you provide the surroundings you want for your household.
After years in the doldrums, the housing market appears back on track. Home sales and prices are up, and mortgage rates remain near historic lows, reinvigorating the appeal of homeownership.
But qualifying for a home loan remains a hurdle for anyone without a solid personal balance sheet.
"Now the requirements are much stricter," says Erin Baehr, a certified financial planner in Stroudsburg, Penn. "You have to have the right income, you have to have the right credit score and you have to have the right down payment to get the best rates out there."
In addition, a tight supply of homes for sale in many markets means sellers often have the leverage that comes with receiving competing offers. That means buyers with the financial flexibility to raise their offer stand a better chance of winning out — another reason to bolster one's finances before entering the homebuying fray.
Want to learn more. Fill out the information below, put " Tired Of Renting " in the comment section. We will email you the pertaining information.