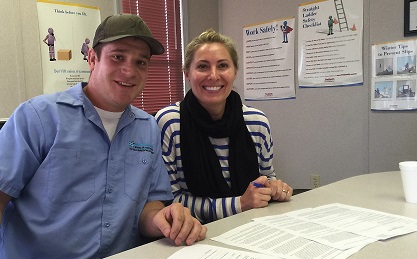 y wife and I highly recommend Allen Pedersen to anyone in search of a new home. Our situation was unique in that not only where we first time home buyers, but also moving from another state. Allen was the perfect mix of knowledgeable, helpful, thoughtful, persistent, and determined to do what it took to make sure we were taken care of.
We gave Allen a list of what we were looking for and what neighborhoods we'd like to live in; he provided us with homes that not only met, but exceeded our expectations. His expertise and extensive knowledge of real estate aided us in home structural decision making as well as monetary decision making. Once we made on offer on our home and the offer was accepted, Allen worked diligently at making sure our contingencies were met. He was with us every step of the way.
We confidently give Allen 5 stars and would recommend him to anyone in need of a professional – hard working real estate agent!



— Tad & Heather Berry, Buyer